Our School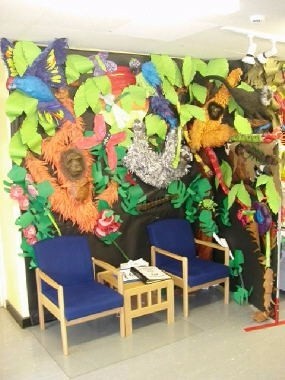 Brightlingsea Junior School welcomes and values all children. We are an inclusive school and we strive to deliver a fully accessible social and academic curriculum. Our aim is for all of our pupils to achieve and reach their full potential. We provide a welcoming, caring and supportive atmosphere, which allows children to develop emotionally, socially and academically. All of our staff play an important part in the children's development. Parents are actively encouraged to take a vested interest in the school so that together, the school, parents and the children can work together in partnership.
Our school opened in September 1974 to serve the community of Brightlingsea and Thorrington, on a site shared with Brightlingsea Infant School. The interior of the school has changed over the years, but we always retain the wonderful family ethos that is at the core of our school. As Headteacher from January 2004, I am proud to be part of such an inclusive, warm and friendly school.
We hope our website provides you with a valuable insight into our school and gives you all the information that you are looking for. If you require further details, please feel free to contact the school directly.
Our ethos and values
The ethos and values of Brightlingsea Junior School can be expressed through our School Vision Statement, our Aims and our Core Values (Code of Conduct).
The 'vision' encapsulates what we would like our school to be. By working towards making this vision a reality, we hope to prepare children with all the abilities and skills they need to become adults who are thoughtful, confident, healthy, responsible, conscientious, caring members of society who make a positive contribution to the community in which they live.
Vision
Our children will be provided with the very best education. They will receive a rich, varied, challenging and inspiring curriculum that will enable every individual to fulfil her or his potential to the highest possible standard.
Aims
We really care for the children in our school within a friendly and secure atmosphere. We encourage each child to develop moral and spiritual values, and to become self-disciplined and aware of the needs of others.
We believe that we provide a curriculum that is sufficiently broad, balanced and differentiated to embrace the physical, intellectual and aesthetic needs of pupils and to enable each child to reach their full potential.
We offer children carefully planned, structured and balanced learning within the framework of the National Curriculum and R.E.
We give children equal access to our curriculum irrespective of ability, race or gender and develop their understanding of issues such as other cultures and equal opportunities.
We aim to help each child to develop an awareness of care and concern for themselves and others and an appreciation of the physical environment of the school and the surrounding community.
We encourage our children to have positive attitudes, good behaviour, responsibility and high standards of learning.
We promote effective teaching in all classes through a variety of strategies such as individual, group and class teaching and a willingness to have a flexible approach.
We provide the staff with the opportunity for self-fulfilment and professional development that will enhance the school.
We ensure that all resources are managed effectively.
We encourage the children to develop a sense of belonging to the community of the school and to understand its role within the wider community.
We aim to promote the interest and involvement of parents, governors and others in the life of the school.
Core Values
Our core values are displayed throughout the school as our 'Code of Conduct' and reinforced by all staff.
Our Code of Conduct
Take care of Yourself
Always

Tell someone if you're unhappy or being picked on

Never

Do anything silly or dangerous

Stay in school at break times or leave school without permission

Take Care of Others

| | |
| --- | --- |
| Always | Be friendly to visitors, newcomers and other childre |

Never

Do anything to hurt others (such as hitting/name calling)

Distract others from working

Be cheeky or rude to adults

Take Care of Our School

| | |
| --- | --- |
| Always | Be proud of your school |

Never

Steal or deliberately damage school equipment

Drop litter or damage the school building

Give the school a bad name
The Code of Conduct is part of our Home-School Agreement. It is displayed around the school and is simplified to the main headings for younger children. In addition we strongly promote the importance of good manners and mutual respect in our school and in the community.
If you are not one of our current parents and you are looking for a primary school for your child and want to know more then click our Parent & Carers tab to the left hand side of this page, where you can find out more about our admissions and download our current prospectus (also available in hard copy from the school office). If you wish to visit our school please phone the school office to make an appointment - you are most welcome! We shall be pleased to see you and give you first hand experience of why we are proud of our school!
Julia Hunt
Headteacher